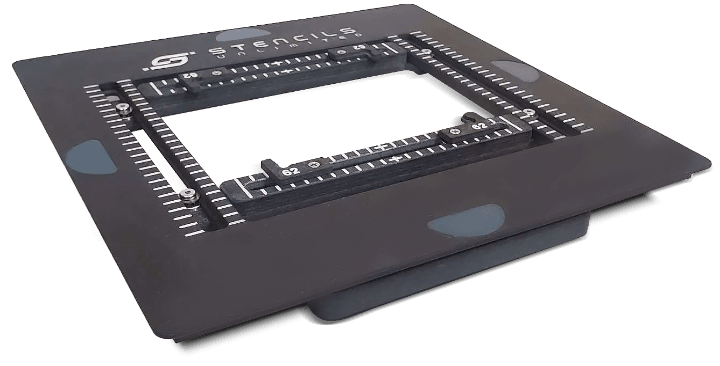 The Board Fixture
It contains fixed and sliding bars as well as PCB holders to provide board support. The fixed and sliding bars have a grid to help position the board on the fixture. It also contains rubber feet on the bottom side to enable double side printing and prevent the fixture from moving during the print process.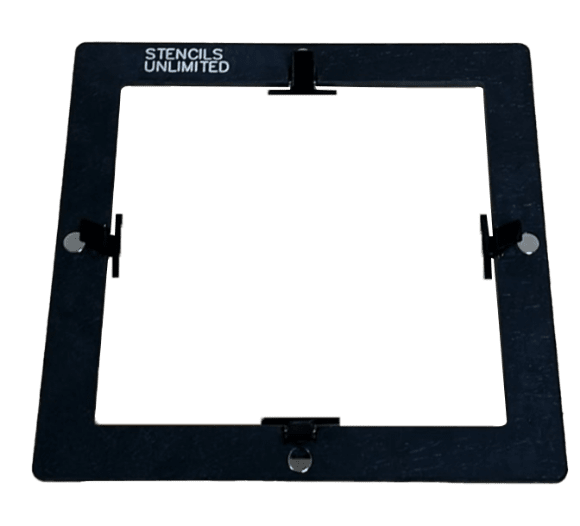 The Registration Fixture
It can be rotated or moved vertically and/or horizontally to achieve perfect registration. It comes with powerful magnets to keep the fixture from moving during the printing process.

It also has four levers to lift the stencil fixture vertically to prevent the paste from smearing.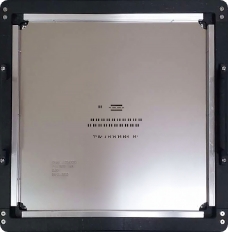 The Stencil Fixture
It has four aluminum bars to hold the SMT stencil and apply tension in all four directions for better printing. The handles on the top side are used to remove the stencil fixture to access the PCB.