Stencils Unlimited specializes in precision laser manufacturing. We use advanced Infrared (IR), Ultraviolet (UV) and Carbon Dioxide (CO2) laser technology to cut thin and ultra-thin materials such as metals and plastics. We offer a variety of laser processing services as well as prototyping and micromachining with tolerances as low as +/- 2um. Please see laser technology and materials.
BENEFITS OF LASER MACHINING
Laser processing offers accurate, clean and flexible ways to develop solutions for a wide variety of materials. The laser beam can cut with high precision the most detailed features without burning or warping the surrounding areas. Here is a list of the most important benefits of precision laser cutting.
Lower cost than traditional machining
High precision and better repeatability from part to part.
Perfect 90 degrees cuts.
Cleaner surface that does not require secondary deburring
Smooth aperture sidewalls
No stress from physical tools
Smaller feature sizes
Reduced material waste
Tighter tolerances
Minimal heat affected areas
WHY STENCILS UNLIMITED FOR YOUR PRECISION
LASER MANUFACTURING PROJECTS?
Stencils Unlimited uses a combination of state-of-the-art laser technologies including Infrared, Ultraviolet and Carbon Dioxide laser systems. This allows us to micromachine a wide variety of materials including metals, polymers, and ceramics.
Our team of CAD engineers have extensive experience designing solutions for a variety of industries including medical, aerospace, and industrial.
We are well known for our prototyping services. We offer competitive pricing, no minimum quantity, and fast turnaround with lead times as fast as 24 hours.
Our customer service team is friendly and ready to help. You can contact us via email or by phone and we will be happy to answer any questions and assist you during the quoting and ordering process.
All our precision laser cutting services are based in the USA.
LASER TECHNOLOGIES
IR LASERS
Infrared systems are typically used for to fabricate precision metal parts. Similar to a cutting torch process, the laser heats up the metal to a molten state and high-pressure air blows away the molten material leaving a smooth edge.
With the ability to focus the beam down to 25um spot sizes and the extreme accuracy of the motion systems metals up to .020" thickness can be processed with ±001" or better tolerances.
UV LASERS
Ultraviolet lasers achieve minimal heat-affected zones since it uses ablation instead of melting the material. The quick laser pulses eliminate the material so fast that the surrounding
material absorbs very little heat. This type of precision laser cutting systems are typically used in non-metal parts but also can be used on very thin metals that require ultra-fine details, a necessity for no contact cutting or special requirements for handling.
CO2 LASERS
With this technology the cutting is achieved by melting or vaporization of the material. For this process, an electric current is discharged through a gas to produce a laser. The Co2 lasers allows to process thicker metals, fired ceramics and acrylic type materials that would otherwise burn, melt or not cut with UV or IR laser systems.
LASER TECHNOLGY
MATERIALS
ADVANTAGES
ADVANTAGES

Ultra-thin metals.
Polyimides such as Kapton or Cirlex.
Flex circuit excising, ablation and manufacture:
Micro via drilling
Carbon film
FR4/G10
And more

Clean non-contact burr free cutting
Minimal heat affected zone
Extremely fine contours
Very small laser beam spot size as small as 20 micrometers
Through hole drilling down to 75um
Cutting and drilling of dissimilar materials in a multi-layer material in one job
Automatic fiducial recognition for precise laser to work surface alignment.

IR LASERS

Metals such as:

Stainless Steel
Kovar
Mild Steel
Blue Tempered Spring Steel
Invar
Nickel
Copper (up to .010")
Brass (up to .010")
Titanium
And more.

Highest precision in laser technology
Stability of the beam for consistent cuts
Little to no slag
No burrs to remove
No disfiguring of the material from punching or stamping
Low cost for prototypes and short runs
Rarely requiring any tooling for setups
Quickly able to change CAD and resend to the laser.

CO2 LASERS

Metals such as:

Kovar
Lead
Mild Steel
Molybdenum
Phosphor Bronze
Stainless Steel
Braze Preform

Ceramics such as:

Alumina (90% - 99.9%)
Aluminum Nitride
Beryllium Oxide (BeO)
Green Tape
HTCC
LTCC
Quartz.

Plastics such as:

ABS
Acrylic
Delrin
G10
GFK
Kapton
Kevlar
KFK
PE
Rubber
Teflon.

Other materials as:

Cardboard
Duroid
Epoxy
Felt
Fiberglass
FR-4
Low
Temperature Glass
Paper
Styrofoam
Wood

Maintaining high tolerances in ceramic and plastic materials up to 100"
Ability to laser cut thicker materials
Wide range of materials can be processed
Higher power (500 watts)
Lower cost.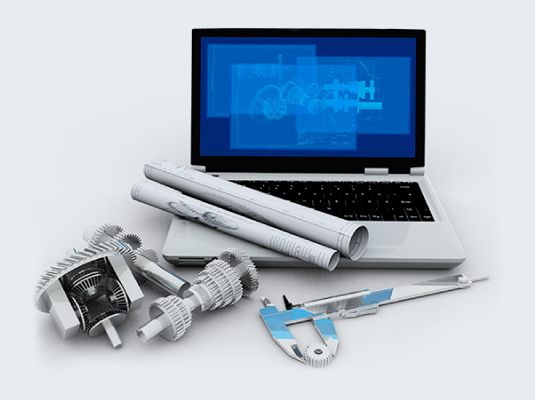 CAD DATA
There are many forms of acceptable data. The following is a list of data formats that we accept for laser design files to be submitted in: Gerber, Gerber Extended, Excellon, DXF, DWG, HPGL, and HPGL2. Please note that it is a good idea to include a PDF drawing of the data provided for reference.
When designing a product or part that is intended for laser cutting it is important to know that quite often the primary cost driver is laser time. There are ways that you can design your data to be more efficient while cutting or for preparation before it gets to the laser. As an example, always design arcs as true arcs instead of vectors; also try to minimize the number of data points in the file when creating a design to reduce file size and increase efficiency.
NEED A QUOTE?
Simply give us a call or send us an email. We are here to help.